Combining gin and its herbal notes with strawberries made for a delicious summer libation.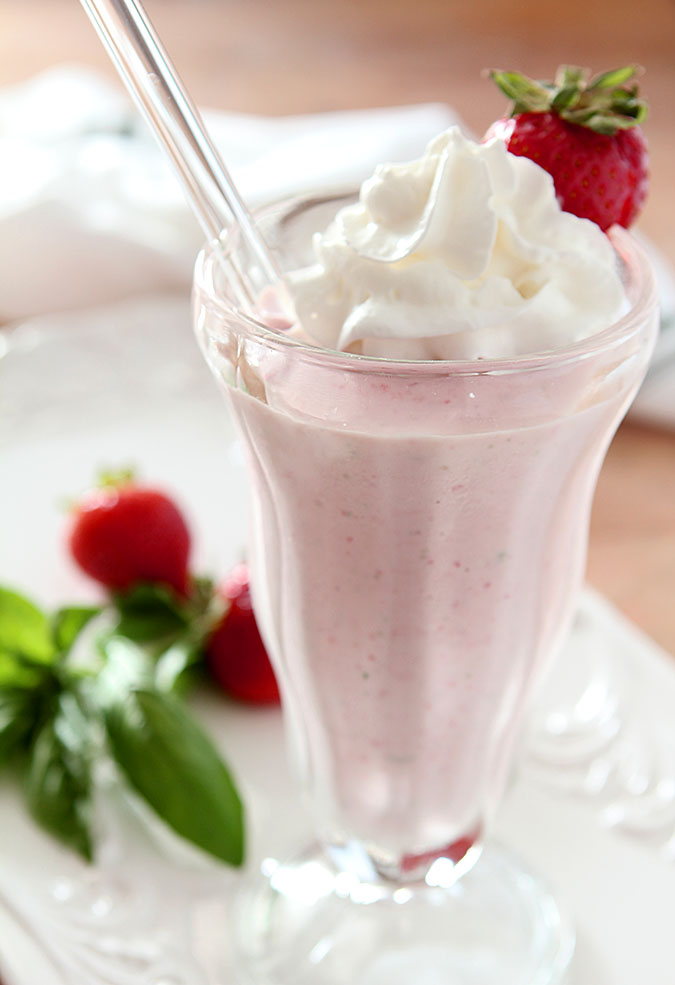 In keeping with my 'it ain't over til it's over' theme I figured we could use one more boozy milkshake as summer nears an end. This one is SO different. When I think back on the ones I've done previously, bourbon has always been an integral part of the theme. There was the Bourbon and Hot Fudge Shake that definitely kicks an old standard up a notch but certainly not to be forgotten is the Boozy Salted Caramel Shake that I discovered at Ted's Montana Grill and had to make at home. I can't imagine either of those without the caramel sweetness of bourbon so this was a real leap of faith. And I was rewarded for that effort; even if I did not down it for breakfast this morning I sure think I could have!
NOLET'S Silver, from the Nolet family and creators of Ketel One Vodka, is not your typical gin. The big difference and it's really big is that instead of juniper, Nolet's gives off floral and fruit notes – specifically Turkish Rose, Peach and Raspberry – which makes great cocktails for both gin lovers and those who are new to the spirit. I know some friends who claim to not like gin because of the strong juniper nose; this one might sway them over.
I'll be honest; where I might typically think to combine vodka as the liquor of choice with a fruity shake, the gin was a good call. Vodka is so popular partially because it has little scent or taste and can be mixed with almost anything. Not so much with gin but combining the Nolet's with fruit and basil in a cocktail was inspired and the result was a remarkably fresh and indulgent treat.
Join me in my campaign to enjoy summer while it's summer and hold off on fall til the first real chill in the air. There are no pumpkins at the markets here but berries, melons, stone fruits and more of the luscious produce that I love are still available. Hmm, think next week it will be raspberries and/or peaches in a cocktail; how's that sound?

Print
Nolet's Strawberry Milkshake
Prep Time 5 min
Total Time 5 mins
Ingredients
1 1/4 oz. NOLET'S Silver Dry Gin
4 Scoops of Vanilla Ice Cream
1/4 Cup of Strawberries
2-3 leaves of Fresh Basil depending on size
Whipped cream and strawberries for garnish
Directions
Chill two glasses.
Put gin, vanilla ice cream, strawberries and basil in a blender and mix until smooth.
Garnish with whipped cream and a strawberry.
Toast summer!!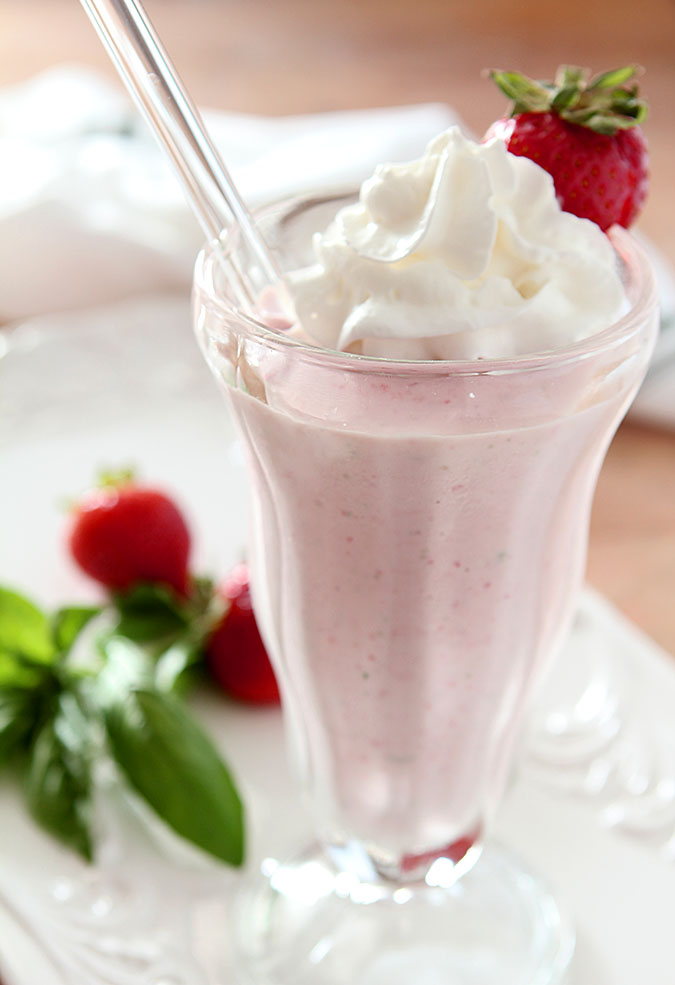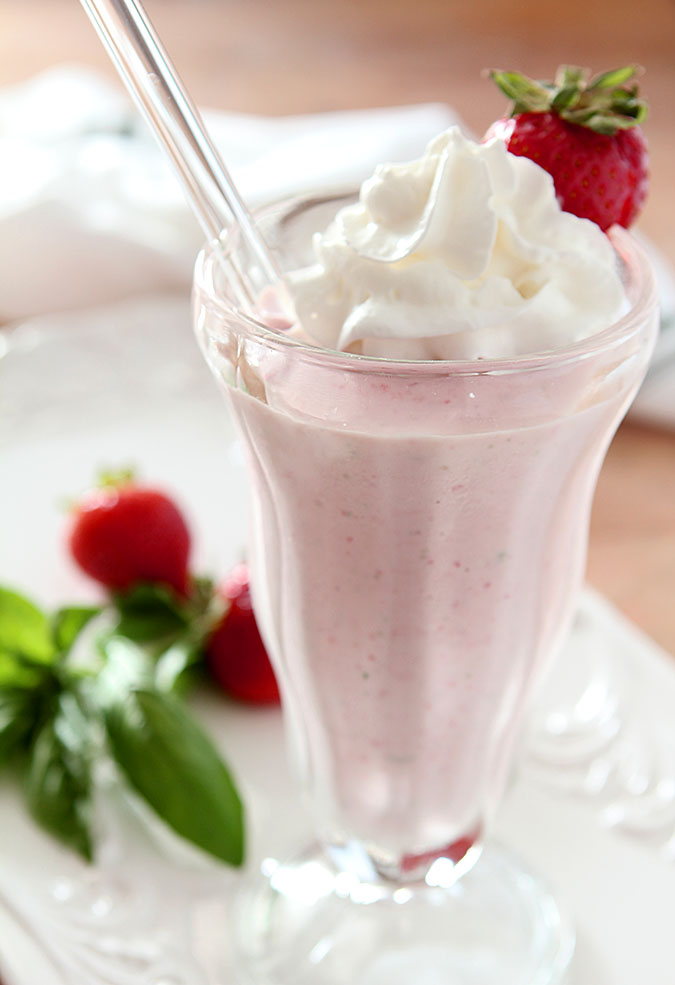 I was provided with a bottle of Nolet's Dry Gin for the purpose of making this cocktail however all commentary is my own.